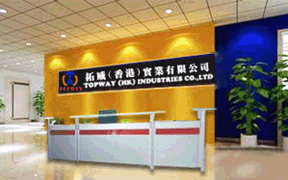 TOPWAY (HK) INDUSTRIES COMPANY LIMITED is a professional manufacturer of Bags and Garment which more than 15 years strong experience.
Our factory located at Fuqiao Industries area,Quanzhou city,Fujian province ,PR of China.we owning bag and garment two stitching workroom at factory.
We suppy bag such as Backpack,Travel bags,Trolley bags,School bags,Computer bags,Triangle bag ,Sling bag,Messenger bag ,Drawstring bag ,Shopping bags,Lady bags, Handbags,Cosmetic bags,Cooler bags,Camera bags,Beach bags,Waist bags…etc. The garment include leisure clothing and uniform clothing , Uniform collection such as: Airline uniform,Labour uniform ,Military & Security uniform.......
·read more <<
·video show <<
Topway(HK) Industries Company Limited.Copyright(c)2010-2020,All rights reserved.
ADD: Room 1903, floor 19th, Building A-2# , Jingdu international Mansicn ,Quanxiu Road,Quanzhou city ,Fujian province,PR of China.
TEL:0086-595-28069961,Fax:0086-595-28069962 E-mail: sales@cntopway.com 闽ICP备08005962号